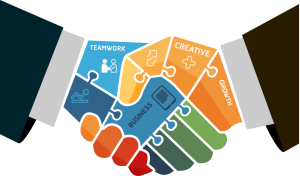 We have been in this endearing niche since a long time. A leading digital outsourcing organization that understands the importance of profound and effective industry connect. The strategic location is supplemented with excellent infrastructure and corporate exposure. To be frank and true to form, it has the best of climes and idyllic resources. We have always been consistently ranked among the top 1% direct marketing company.
Endowed with a perfect blend of industry and corporate experience, our international collaborations with some of the leading names of the IT and manufacturing industries, coupled with the biggest startups are some of the key differentiators that propel Vision Vantage in a stratosphere far above our competitors.
A much appreciated fact that the industry and competitive markets are close and continuous in the overall activities demands total autonomy and innovation. Our pillars of knowledge and commitment trigger different andragogy and continuous assessment techniques that spark innovation and propel autonomy.
We promise to turn every possibility inside out and the entire world upside down to help you clients grow to the fullest potential.